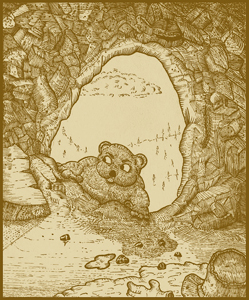 COAL-STEALING SNOWMAN MONSTER MENACE CORNERED!


Thankful Bumble Bee-rs get relief from the bitter cold, and this recent
warm spell helped them in their hunt for the coal-stealing Snowman
Monster Menace!
If you are new to the GAZETTE and wish to get caught up
on this story you might want to go toVOLUME 4.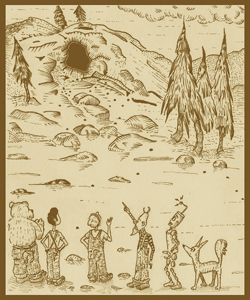 UNSEASONABLY WARM WEATHER AIDS THE HUNT! SUSPECTED LAIR FOUND!

FULL STORY!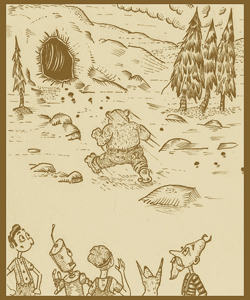 FLEET-OF-FOOT MOLEET HOT TO MUSHIFY SNOWMONSTER!

Moleet, the Self-Proclaimed He-Man Bear, wowed locals as he rushed to take on the dangerous SNOWMONSTER!

FULL STORY!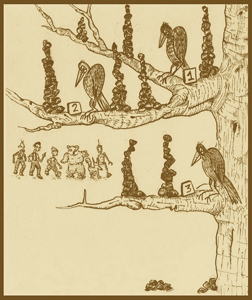 SHOCKER! SMARMY CROWS RESCUE STOLEN COAL! SCULPT SAME!

FULL STORY!





THE RESULTS ARE IN! CROW #2 WINS COAL SCULPTING CONTEST!

All Bumble Bee is cawing over CROW #2 winning the World's First-EverCoal Sculpting Contest. The GAZETTE was there when the lucky cackler made his all-but humble acceptance speech.
FULL STORY!





FEATURES


GOSSIP

Local Lad Down-Plays Know-It-All Moniker

SCIENCE

Tenacious Tinkerer Takes A Second Stab At Moon Shot!

(To Witness His First Attempt Go To VOLUME 1)

RELIGION

If Only It Was That Simple!

THE RAIN DRIPS

Don't Let 'Em Fool You! There Is Such A Thing As A Stupid Question!

HEALTH

You Get What You Pay For!

THE SQUAWK BOX BRANCH
Proper RSVP Etiquette!
RADIO WAVES
Disturbing News For Fans of MUDHEN and OLAF!
ON THE TOWN
A-Huntin' Maybe They SHOULDN'T Go!