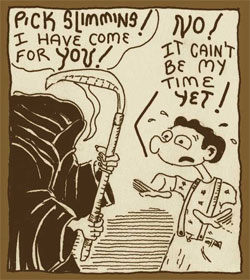 OMNI OIL SENDS OUT THEIR PREMIER NEGOTIATOR TO DEAL WITH MR. SLIMMINS!
Mr. Pick Slimmins got the shock of his life when OMNI OIL sent out its representative to pursuade him not to make anymore ethanol!

"INVISIBLE"INCANTATION IGNOMINY!
IS MAMA JUJU'S JUJU JINXED?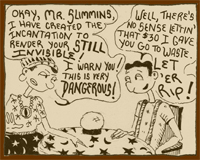 A desperate Pick Slimmins consults area Hoo-Doo Priestess in another crazed attempt to keep his Still out of harm's way from the Feds. Mama JuJu may have finally created the ULTIMATE MONSTER!
SEE YOU NEXT TIME FOR THE EXCITING CONCLUSION OF THIS HARD-HITTING INVESTIGATIVE REPORT!
********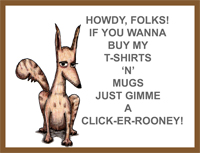 THE BUMBLE BEE GAZETTE FEATURES
GOSSIP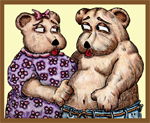 RELIGION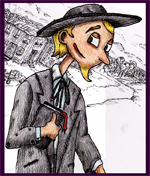 THE BRANCH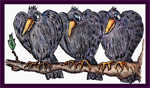 SCIENCE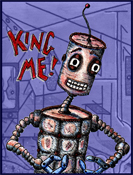 RADIO WAVES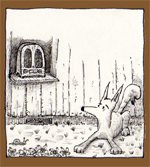 HEALTH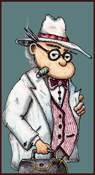 ON THE TOWN
RAIN DRIPS

********
********